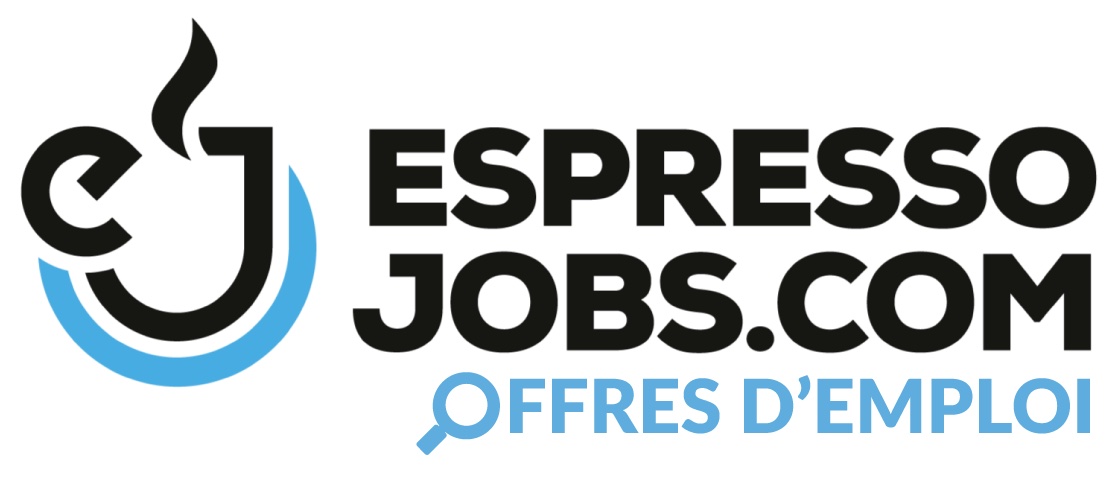 ---
Local Unit & Position Description
Do you want to know more about the various wind turbine technologies out there, get to climb wind turbines throughout North America, work with an amazing team of wind engineers and support the transition towards a decarbonized economy? Please read through and apply!
DNV s Renewables and Power Grids group is seeking a Wind Turbine Engineer to join our Wind Finance and Technology group. In this role, you will be an engaged member of the section of our business that evaluates the risks associated with wind farm technology, providing (amongst other things) site suitability assessments, turbine technology reviews and construction monitoring reports of wind farms to project owners, lenders, equity investors, banks, etc.
Why should you work with us?
Because within DNV, organizational culture and how we collectively influence the world for future generations matters deeply to us. Our team works every day to increase the widespread deployment and operation of renewables to address climate change and positively impact society; endeavors to achieve our purpose through the success of our customers; and strives to be high-performing and innovative. Our approach reflects the equity, respect, and diversity we wish to see in the world.This position will ideally be based in any of our DNV offices across Canada. Remote work may be considered for the right candidate.
What You ll Do
Perform turbine site suitability evaluation with DNV s internally developed tools, reviewing mechanical loads assessments prepared by OEMs
Contribute to wind turbine technology assessments, review, report writing, and client communication as part of technical due diligence for project financing, mergers & acquisitions, and other business needs
Remain current on new wind turbine technology, engaging with OEMs to understand latest technical details on new products and updates/revisions to existing products
Perform field and factory inspections of wind turbines and components as part of construction monitoring, operational projects assessments, manufacturing quality inspections, and potentially failure investigations
Review projects O&M budgets and provide O&M costs projections using DNV s internal tools, including evaluation of expected major component failure rates
Prepare detailed reports, memos, technical notes, and email correspondence to communicate clearly to clients with accuracy and technical rigor
Review root cause analysis (RCA) investigations performed by OEMs or others, to assess RCA s completeness and provide evaluation of associated risks and mitigants.
Work may also include participation in RCAs, including investigations into turbine and component failures covering inspection, documentation of field conditions, causality mapping, and engineering calculations (as appropriate)
Ability and interest to learn aero-elastic load simulations of turbines. Example work would include detailed evaluation of turbine loads to confirm site suitability, evaluating impacts of turbine modifications (hardware and software) on turbine loads, and assessing remaining useful life of aged turbines
Complete company required documentation in a timely manner such as Job Safety and Risk Assessments, time sheets, expense reports, inspection check sheets, tracking reports and scheduling controls
Position Qualifications
What is Required
At least a bachelor s degree in relevant engineering or physics disciplines
Minimum 1 or more years of related experience within the wind energy industry, preferably in an engineering-related role
Basic knowledge of wind turbine systems including gearboxes, blades, pitch and yaw systems, generators, turbine controllers, towers, electrical systems, and SCADA systems (advanced knowledge of any of the above a plus)
Proficient in MS Office programs (Outlook, Word, Excel, PowerPoint), and able to learn new software
Demonstrated strong written communication skills through report origination, draft/final revisions, ability to review and comment on work of peers, and complete high-quality report deliverables. (An original writing sample will be requested as part of the selection process)
Willingness and ability to travel in North America, up to 20% of the time (international travel a possibility, but lower likelihood)
Valid driver's license
Passport or documentation to allow international travel (entry to USA, Canada, Caribbean, or Mexico for example)
Physical abilities necessary to perform regular functions of the job (standing, lifting, climbing, other): see below
Excellent written and verbal English communication skills
We conduct pre-employment background screening
What is Preferred
Masters in Wind Energy Engineering, Mechanical, Aerospace, or Civil Engineering
Experience performing visual wind turbine inspections, construction monitoring, commissioning, operation monitoring, or factory quality assurance assessments.
Consulting experience a plus
Experience with wind turbine blades (design, manufacturing or inspections) highly valued
Knowledge of mechanical systems, materials, controls, and physical environment impact on structures
Background in performing wind farm s energy assessments and evaluating site conditions
Proficient in reading and understanding mechanical drawings, and electrical schematics
Experience with or familiarity of different wind turbine platforms and manufacturers
Knowledge of statistical methods for deriving component failure rates based on available failure data
Computer programming background (MATLAB, Python, or other transferable languages)
Familiarity with consulting engineering business needs
Experience in project management
Proficient in reading and understanding operational procedures and instructions, maintenance and inspection check sheets and health and safety processes
Bilingual (French and/or Spanish) writing and verbal skills a plus
Fundamental Qualifications
Proven health, safety, and environment (HSE) mindset
Self-starter, quick learner, takes initiative and ownership
Ability to be commercially responsible for management of projects and handle associated administrative details
Excellent organization skills and attention to detail
Accountable for assigned tasks and projects
High level of integrity and confidentiality
Understands customer service approach to work
Ability to fit within team, taking guidance and instruction from senior staff, while comfortable working autonomously for certain periods
Ability to think critically and assess information independently
Strong written and verbal English communication skills, comfortable addressing groups
Able to work effectively and professionally with diverse people clients and co-workers, including working with multiple co-workers based in different offices throughout North America and abroad
Physical Requirements
Ability to walk over rough or slippery terrain as experienced on heavy construction sites
Ability to work in inclement weather conditions as experienced across North America and in locations where wind energy projects are typically located
Ability to sit for extended periods as required for typical office work
Ability to climb a wind turbine tower ladder with up to 40 lbs of gear on person, typically to 100-120 m heights (appropriate training will be provided)
Sufficient physical fitness to perform multiple turbine climbs per day
Ability to enter confined or enclosed spaces (appropriate training will be provided)
**Immigration-related employment benefits, for example visa sponsorship, are not available for this position**
What We Offer
Generous paid time off (vacation, sick days, company holidays, personal days)
Multiple Medical and Dental benefit plans, Vision benefits
Spending accounts FSA, Dependent Care, Commuter Benefits, company-seeded HSA
Special programs Employee Assistance Program, ID theft protection, and accident and critical illness options for you and your family
Employer-paid, therapist-led, virtual care services through Talkspace
Company provided life insurance, short-term, and long-term disability benefits
Tuition assistance
Flexible work schedule with hybrid/remote opportunities
Advancement opportunities
**Benefits may vary based on position, tenure, location, and employee electionHow We Do ItWe Care, We Dare, We Share
DNV is a proud equal opportunity employer committed to building an inclusive and diverse workforce. All employment is decided on the basis of qualifications, merit or business need, without regard to race, color, religion, age, sex, sexual orientation, gender identity, national origin, disability or protected veteran status.
DNV is committed to ensuring equal employment opportunity, including providing reasonable accommodations to individuals with a disability. US applicants with a physical or mental disability who require a reasonable accommodation for any part of the application or hiring process may contact the North America Recruitment department Information received relating to accommodations will be addressed confidentially.
DNV is proud to announce being named one of Houston s best places to work in the 2022 Houston Business Journal Best Places to Work competition.
For more information
Read more here
Diversity at DNV
Meet our Employees
About DNV
Careers in DNV
Please visit our website at www.dnv.com
Company & Business Area Description
DNV is the independent expert in assurance and risk management, operating in more than 100 countries. Through our broad experience and deep expertise, we advance safety and sustainable performance, set industry benchmarks, and inspire and invent solutions. We provide assurance to the entire energy value chain through our advisory, monitoring, verification, and certification services. As the world's leading resource of independent energy experts and technical advisors, we help industries and governments to navigate the many complexes, interrelated transitions taking place globally and regionally, in the energy industry. We are committed to realizing the goals of the Paris Agreement and support all stakeholders to transition faster to a deeply decarbonized energy system.
Requisition #clml32zla000408mia75v202s